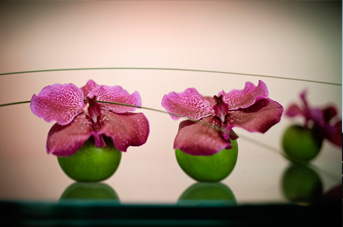 Corporate subscriptions
What impression should your guests have of your company, when they come to visit? Greeting your guests with beautiful floral decorations in the reception, in the conference room and around the office can make all the difference. It creates the right professional atmosphere, and make your guests feel comfortable and relaxed.
We offer a range of corporate subscriptions where we deliver new, uplifting floral decorations to the office every week – tailored, of course, to the company's identity and history.
To ensure the high standard that we and our clients can be completely satisfied with, we carefully select every single flower. Nothing is done half-heartedly at Estilo Flower Designs.
We put careful thought and passion into every floral design.We also consider it important that our stylish designs are created sustainably. We therefore strive to minimize waste through careful sorting.