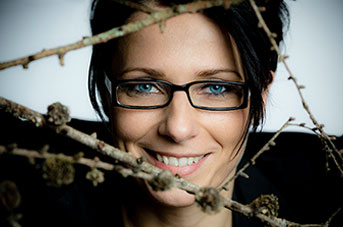 Jeanett Christensen - the essence and heart behind Estilo Flower Design
We have more than 20 years of experience with stylish and minimalist flower decorations for events both intimate and grand. Jeanett's passion for flowers and innovative designs is the core essence of our concept.
She is supported by a team of skilled hands, who are gifted with minds as creative and complex as hers. Together we create innovative floral designs which make the right impression. We always aim for the sublime and to create something an entirely unique.
We see ourselves as visual storytellers who use creative floral designs to illustrate the company's identity and values. With our unique and innovative designs, your guests are greeted with a spectacular impression of your company or event.
20 years with steady growth
Estilo Flower Design was established in 2004 when Jeanett opened her own flower shop in Spain. The name Estilo comes from the Spanish and means style. Since then, the company has flourished, and now, Jeanett has a skilled team behind her and a wide range of clients of all types and sizes. Today, Jeanett and her professional team are market leaders in the floral universe, supplying floral designs to large international events, including major conferences and fairs at the Bella Center conference and fair venue in Copenhagen.
Jeanett loves smaller challenges as well, and works hard to remain innovative and among the best in her field. She became a floral decorator in 1998, and since then, she has gained more than 20 years of experience with both local and international events.
Jeanett regularly takes courses, both nationally and abroad, to expand her skills and stay on the cutting edge in her field. Wherever she goes, she finds new inspiration, innovative techniques and materials, which help her achieve the sublime. Flower designs are her passion, her craft, her life! She loves to work in-depth with every little detail of her artwork.